Rocky, also affectionately known as "bengal," crossed the rainbow bridge on November 5, 2021 in the arms of her mom and dad.
A purebred golden Bengal, she was born in 2008 in Southern California and purchased by her furdad as a tiny kitten from a breeder.
Anyone that's ever had the pleasure of being owned by a Bengal knows they are special. Energetic, wild, she was our little horse cat, galloping around the house and sprinting up to the highest points. Always independent, she wasn't the cat that wanted to cuddle up and sleep with you at night, but she did enjoy occasionally making biscuits on your lap while receiving head scratches, or lurking over her kingdom from one of her perches. She was an incredibly nice cat, and exceptionally beautiful, a golden spotted bengal with deep green eyes. She was never one to bite or scratch, and she loved every human she met, even her veterinarians.
She was a professional jumper and climber, always on top of the highest point in the house. Most often she could be found on top of her cat tree, the fridge, or the cabinets, although she did also enjoy sleeping inside cabinets. Ever mischievous, she even found her way into the attic once; climbing the air conditioner repair company's ladder and hiding out until her humans were running around frantically looking for her, and then could hear yowling coming from the ceiling. Like most Bengals, Rocky was vocal, and enjoyed being the center of attention. She liked to chirp when she was eating something tasty, and yowl when she wanted something from her humans. When friends or family came over to visit, Rocky was a member of the group, relishing the attention while all the other cats ran for cover.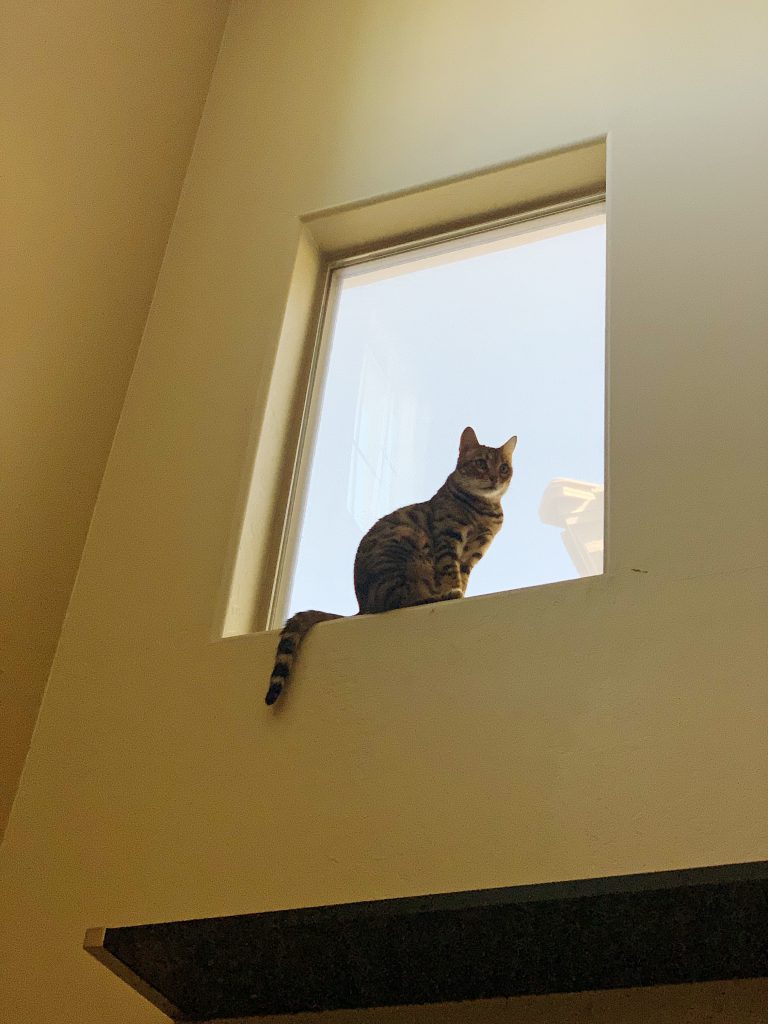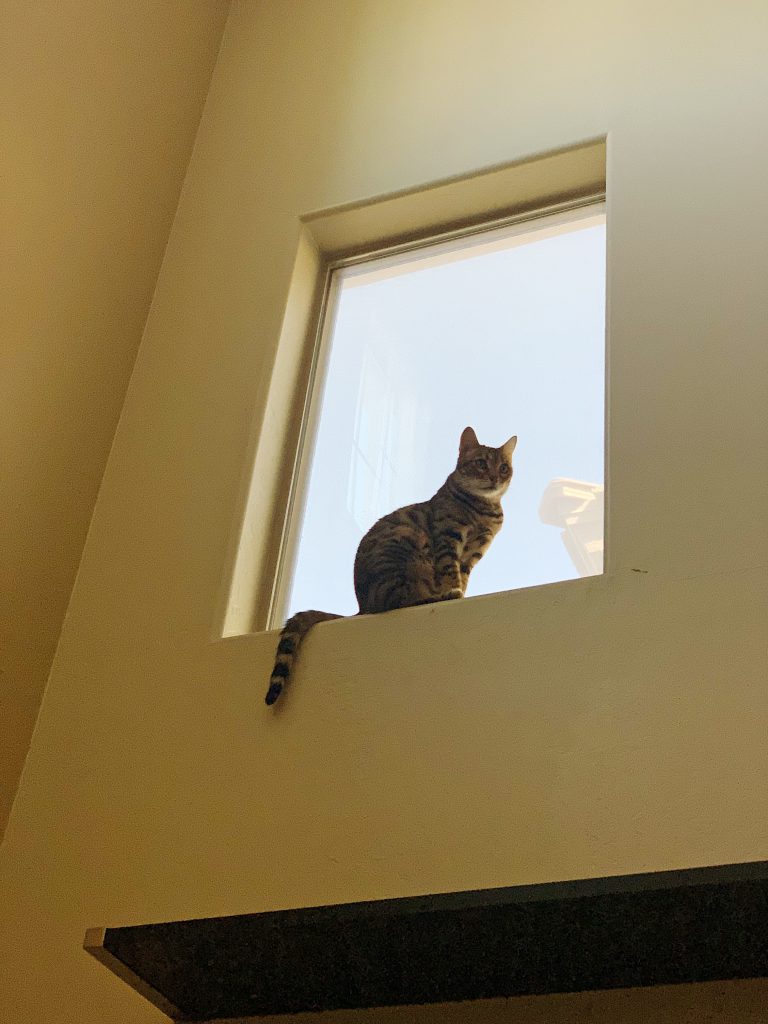 Her favorite activities included chin scratches, knocking all things off the counters, napping on her chair by the window, bird watching, playing with Da Bird, catnip, and eating tuna. Her dislikes included all other animals, basically, except humans, she loved humans.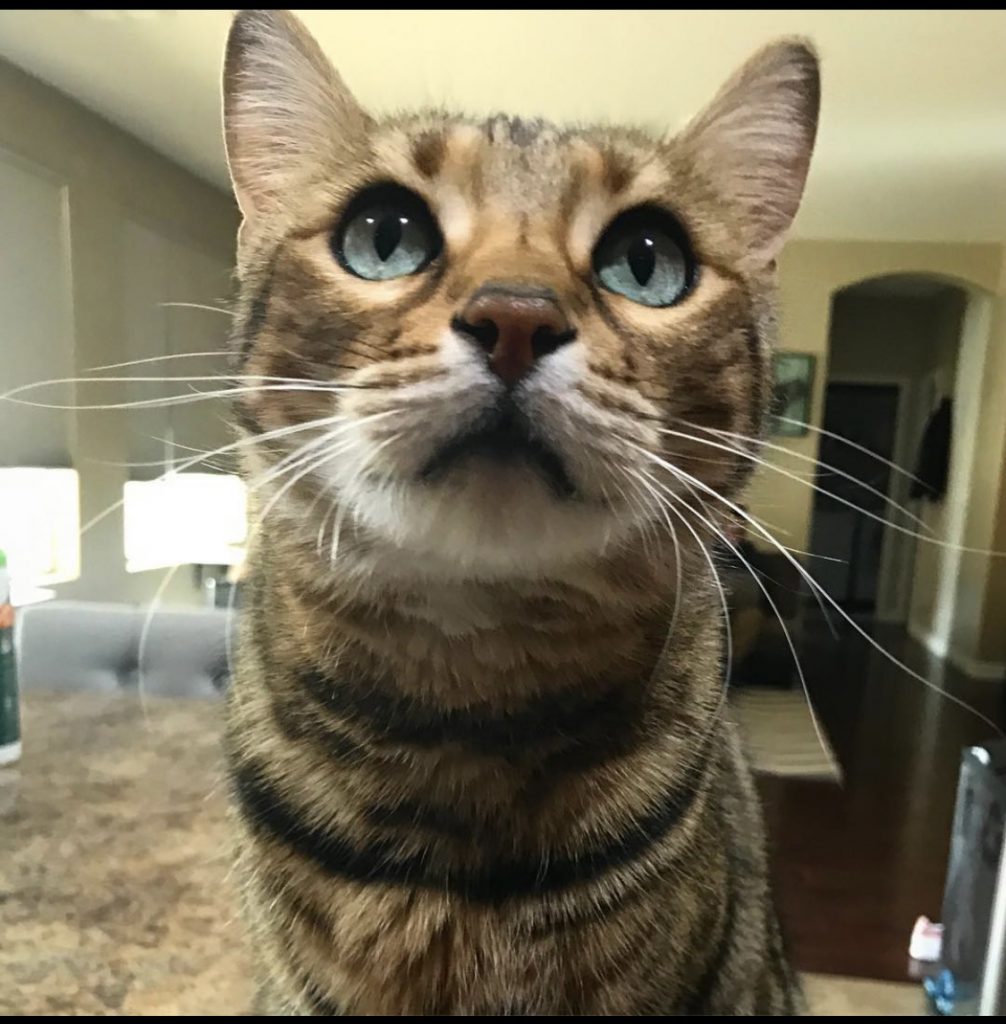 Rocky lost her battle with cancer after developing a liposarcoma in her left leg one year ago. Despite two aggressive surgeries, her tumor regrew and began affecting her quality of life. She spent her final days napping on the couch with her furdad, eating trash food, and receiving lots of pets.
She was preceded in death by her adopted cat brother Hiro, the only other cat she ever liked. She is survived by her other cat and dog siblings, none of which she will miss.
The house will be very quiet without you, our special Bengal girl, we'll miss you.