Born (probably) in 2003, Fluff found his way to me at an apartment complex in Northern California in October of 2007. I was freshly out of college, in my first apartment, and being born a cat lady, I started feeding the neighborhood stray cats. Fluff was sporting a collar with a name tag, but he was showing up every night for food, and his tail was full of stickers he picked up from running in the field next to the apartment complex. It was pretty clear he wasn't being properly cared for, so I called the number on the collar several times, day and night, but no one ever answered. Eventually, i took him to the vet where they confirmed he was neutered scanned him for a chip. The chip was registered to a rescue organization in the area. The the vet reached out to the rescue organization and they confirmed he was adopted from them, but they had no record of who adopted him. It didn't matter though, he and I had already decided, I was his human now.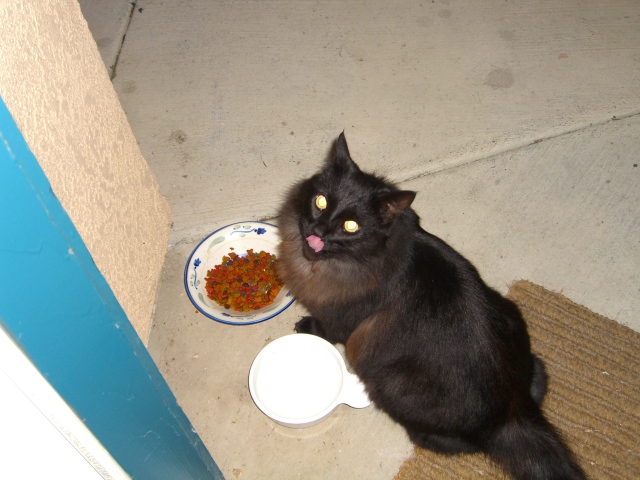 Fluff was short for "Fluffy cat" which became "Fluffy" and then eventually just "Fluff." Fluff loved every cat he ever met, except for this mean feral cat used to pick fights with him at the apartment complex. Although he was my only cat for six years, he loved the companionship of other cats. When we adopted Grey (another homeless cat that found her way to me), and when my husband moved his two cats Rocky and Hiro in with me, Fluff loved everyone immediately. He was the alpha of my clowder, but a benevolent alpha, often grooming all of the younger cats. He was the most gentle, loving, sweet cat. Rarely meowed, and never jumped on the counter. He never bit, scratched, or even hissed at me. Despite his medical issues, vet techs always told me he was a perfect gentleman at his appointments. He wasn't a lap cap, but he enjoyed sitting next to me, or just being in whatever room i was in. He was my cat husband, sleeping next to me every night, up until a few months before his death.
He loves included string, belly rubs, towels, laying in the sun, catio time, tuna, and kisses. He loved to be kissed. His dislikes included dogs, even Pippa whom he lived with for 8 years, having his toenails clipped, and going to the vet.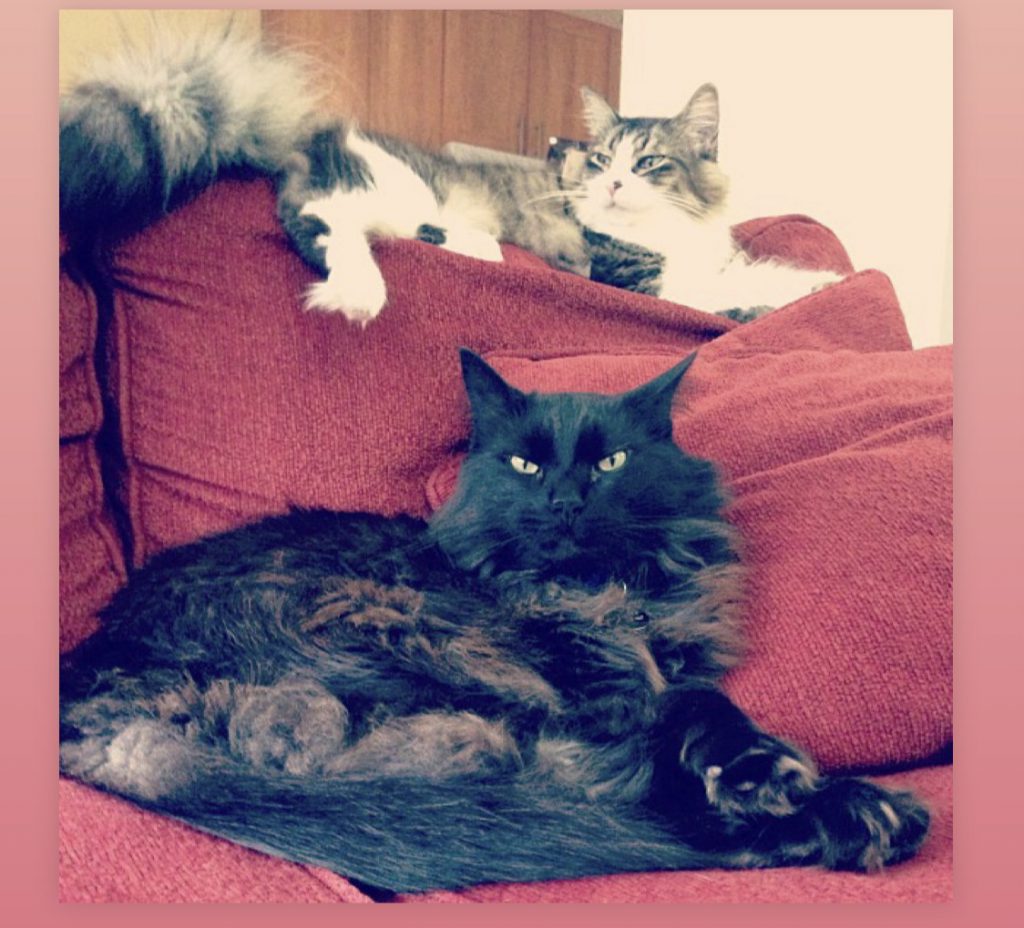 Four years ago Fluff was diagnosed with chronic pancreatitis and probable small cell lymphoma. He then developed arthritis, and chronic kidney disease. As most older cats do, his body began to deteriorate. Despite these medical issues, he was happy, and stable. His SCL appeared to be in remission as he had outlived the typical life expectancy by almost double, and his CKD was stable at stage 2. He was under excellent care by a highly experienced Internal Medicine Vet. I spent the last four years relentlessly learning about IBD, SCL, and the microbiome. Dedicating my free time to doing whatever i could to help him live a longer, better life, and it was a privilege to care for him over the last 4 years. But, despite everything, his heart was failing. Fluff had started to slow down and limit his movement. He stopped coming down the stairs, and stopped jumping on the bed. He had likely developed HCM which became CHF, and he threw a blood clot to the lungs on November 10th, at 7pm, and died suddenly, while i was downstairs making dinner.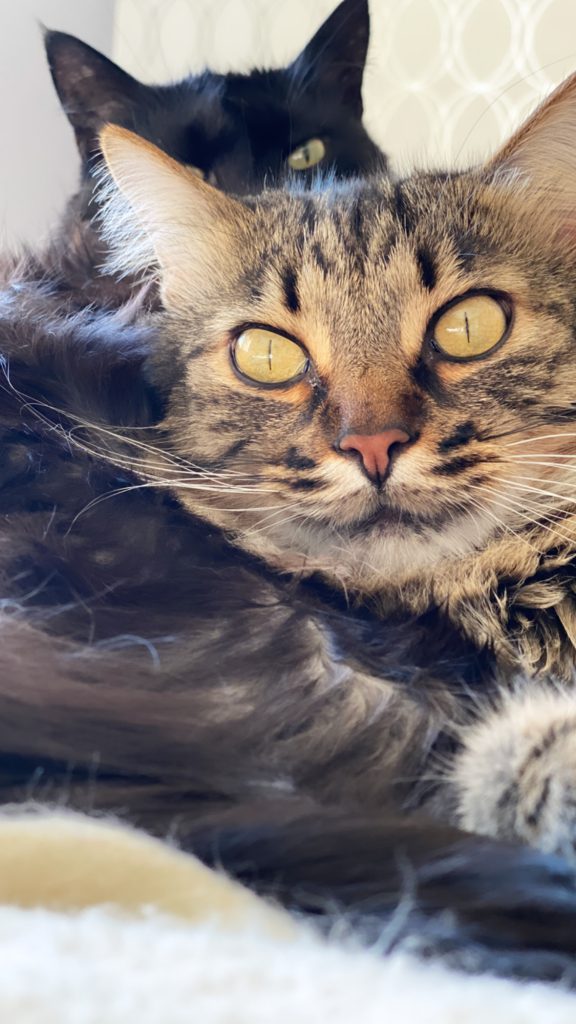 When he died unexpectedly, my entire world crumbled. I've written and rewritten this so many times. It's hard to put into words the magnitude of what Fluff meant to me. My fluffy, silly, loving cat. He was my constant companion throughout so much of my life. Nearly all of my 20s and 30s, 15 years of my life. Through different houses, different jobs, different relationships, different states, he was always there.
Fluff is survived by his OG sister, Grey, and his other younger cat siblings and dog sibling, whom he will not miss, because he hated dogs. Midnight, in particular, misses stealing his treats every night, and is now on a diet he does not want to be on. Taz misses his licks, and I miss everything about him. Rest in peace, my sweet boy, thank you for everything.